Let me describe a movie and you see if you can guess what it is. A select type of people...
Read More
Have you ever wondered what happened to Frosty the Snowman after the movie ended? Well, now you can finally have...
Read More
The general consensus for Army of Darkness seems to be split down the middle. You either love the movie or hate...
Read More
I love the Tales from the Crypt TV Series and I am a huge fan of the first Tales film,...
Read More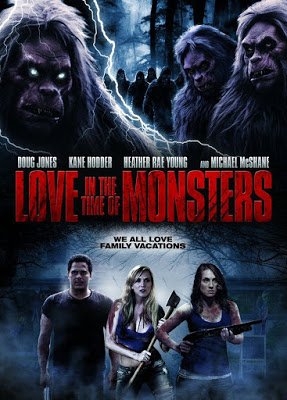 I may be going easy on Love in the Time of Monsters, but it's a movie that wears its cheese on its sleeve and reminds me of the good ol' days of low-budget monster flicks from the late 80s and early 90s.
Read More
The Cat and the Canary was a funny movie with plenty of laughs to go along with the murder mystery.
Read More
Having not heard of Suburban Gothic before, Amberlight Productions was nice enough to send over the Anchor Bay Canada Blu-ray...
Read More
It looks like Angela just can't seem to catch a break when it comes to enjoying her time at camp....
Read More
Sleepaway Camp II: Unhappy Campers is the type of movie I want to snuggle up with and just hug all...
Read More
Okay, I know WolfCop isn't supposed to be taken seriously in the least bit and honestly, expectations are meant to...
Read More