I never had the pleasure of growing up with The Peanut Butter Solution, the second in a Canadian line of kids films called Tales for All; we didn't have HBO, which was the channel that really put this film on the cult map thanks to consistent airings. However, I'm still a kid at heart and Severin Films has given all of us Americans a chance to see this film with their new Severin Kids line of Blu-rays. They note that The Peanut Butter Solution is a madball film that scared a generation of children, and though I never had that chance when I was a child, I was certainly no stranger to loving the more intense storylines for kids.
What director Michael Rubbo and team of screenwriters Vojtech Jasný, Andrée Pelletier, and Louise Pelletier give us is a series of crazy events that invoke the great childhood imagination. The film's plot follows the story of Michael (Matthew Mackay), a boy who gets such a fright in a burnt-out house that he loses all of his hair. Dealing with the obvious embarrassment, a couple of ghost hobos give him the peanut butter solution to regrow hair, but then it begins growing out of control. Cue an evil art villain, the Signor (Michel Maillot), who finds a business venture in kidnapping children and putting them to work cutting Michael's hair and making it into ultra-fine paintbrushes.
Yes, The Peanut Butter Solution is as wild as it sounds. It's sometimes eerie, sometimes overtly comedic, and often stylistically outre – there's a lot going on here that, for a normal film, just wouldn't make sense. But for a kids' movie about exploring the boundaries of safety and scariness or overcoming fears, it's perfectly balanced. Imbued with some magic, relatable child characters, and just enough tension to give kids pause without evoking nightmares, Rubbo manages a highly entertaining movie for both kids and adults. For kids, it's an escape into imaginative territory that most likely feels familiar to their own expansive ideas; for adults, it's a reminder of the kinds of magic we had to leave for an ordinary, mundane lifestyle.
Blu-ray
Severin Kids has given us The Peanut Butter Solution on Blu-ray, albeit with no indication of the type of transfer done for this release. One would imagine it is an HD master rather than a 2k scan, and the picture quality does tend to support this. There's a nice filmic graininess to the image that looks quite good, though some scenes do suffer from a softness characteristic of an interpositive source rather than an OCN. Colors are noticeably brighter here than on a previous Canadian Blu-ray release of the film, which does sometimes obscure finer details. Also of note is that this release is presented in 1.78:1 aspect ratio rather than the film's original 1.85:1 – the shift in framing is minor but does lose a bit of info on the sides. Overall, the video presentation is fairly good without knowing the source material and most should be satisfied with this quality.
Severin has also included the extended cut of the film; however, it is of noticeably poorer quality. It's clear that this was included more for completionists' sake rather than the intended representation of the film. It runs about three minutes longer.
Audio is presented with a DTS-HD MA 2.0 English track and sounds good with no drops or hisses, along with English subtitles that have more than a few errors present.
Extras include a new audio commentary with Rock Demers that fans of Tales for All films will want to check out. Also included are new interviews with Demers, actor Siluck Saysanasy, and Canadian film historian Paul Corupe. These add about 45 minutes of new material, and all are interesting watches – especially Corupe's interview, who touches on many of the Tales for All movies. Also included are Canadian and US trailers, along with alternate cover artwork.
Extra Features
Extended U.S. Theatrical Release Version (HD; 1:33:06)


NEW Commentary with Producer

Rock Demers

and Actor

Matthew MacKay

, Moderated by Filmmaker

Ara Ball

NEW Human Beings Are The Same All Over

: An Interview with Producer

Rock Demers (HD; 23:21)


NEW Conrad's Peanut Butter Solution

: An Interview with

Siluck Saysanasy (HD; 6:19)


NEW Tales for All

:

Paul Corupe

on

Rock Demers

and the Canadian Kids Film (HD; 13:04)


Canadian Trailer (HD; 1:42)


Original U.S. Trailer (HD; 1:36)

BD Info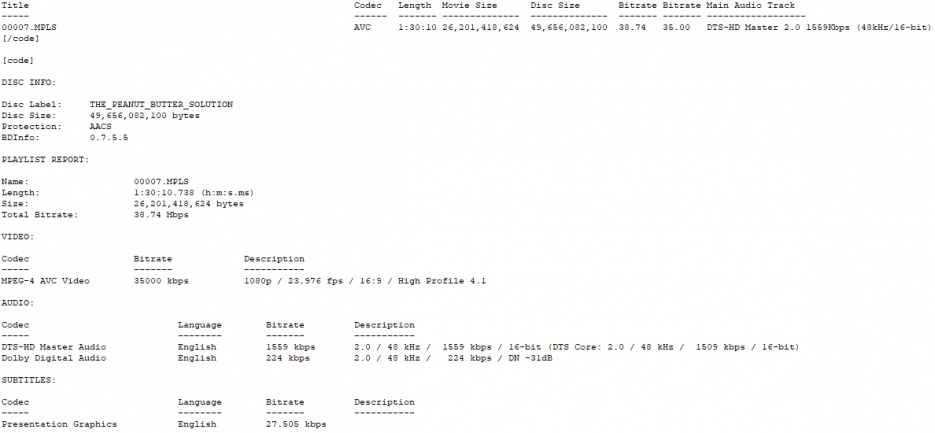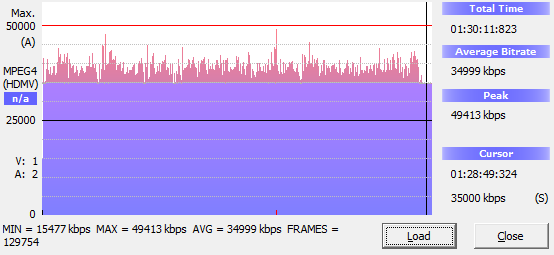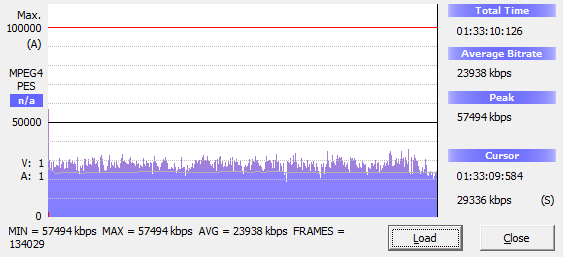 Packaging Details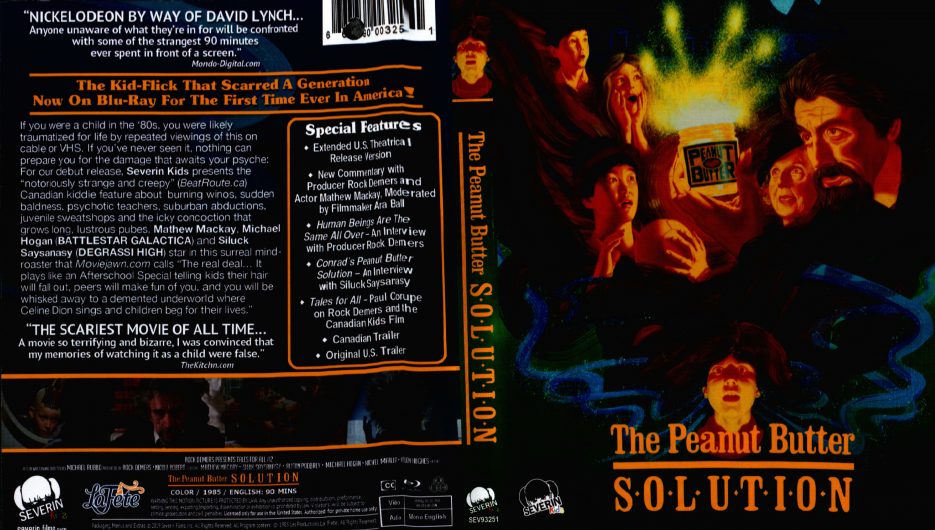 The Peanut Butter Solution reverse cover
Verdict
Severin Kids has brought new life to The Peanut Butter Solution, one that all kids and adults should watch. While kids may not see the appeal of the extras, adults will enjoy the new interviews and audio commentary, as well as the serviceable transfer.