Sometimes for one reason or another, a good horror film gets pushed to the side and forgotten. Madhouse is one of those films, and it could be any number of reasons why it was forgotten. It's possible sharing the name of a popular Vincent Price film caused people to forget it, or maybe the fact it shares a very similar plot with the Canadian made Happy Birthday to Me, which released the same year as Madhouse. Either way, the film floated through the abyss of lost films until finally it was snatched up by Arrow Video and released on a fantastic Blu-ray.
PLOT SUMMARY
MANY PEOPLE VISIT … NO ONE EVER LEAVES.
Helmed by legendary producer/director Ovidio Assonitis, the man behind such cult favourites as The Visitor and Piranha II: The Spawning, Madhouse is a crimson-soaked tale of sibling rivalry taken to a terrifying and bloody extreme.
Julia has spent her entire adult life trying to forget the torment she suffered at the hands of her twisted twin Mary… but Mary hasn't forgotten. Escaping hospital, where she s recently been admitted with a horrific, disfiguring illness, Julia s sadistic sister vows to exact a particularly cruel revenge on her sibling this year promising a birthday surprise that she'll never forget.
An Italian production shot entirely in Savannah, Georgia, Madhouse (aka And When She Was Bad and There Was a Little Girl) fuses slasher elements with the over-the-top excess of 80s Italian terror resulting in a cinematic bloodbath so gut-wrenching that the British authorities saw fit to outlaw it as a video nasty.
REVIEW
The first thing that I noticed in Madhouse is the beautiful wide framing used in the film. Cinematographer Roberto D'Ettorre Piazzoli does a fantastic job delivery a gorgeous looking movie. Wide shots fill the screen, and scenes come to life with an assortment of colour. The upstairs apartment scene springs to mind.
The next thing I noticed was just how damn enjoyable the story was for Madhouse. Yes, I have seen the story played out in another movie (i.e., Happy Birthday to Me), but Madhouse manages to provide some different stuff to keep the viewer glued to the screen.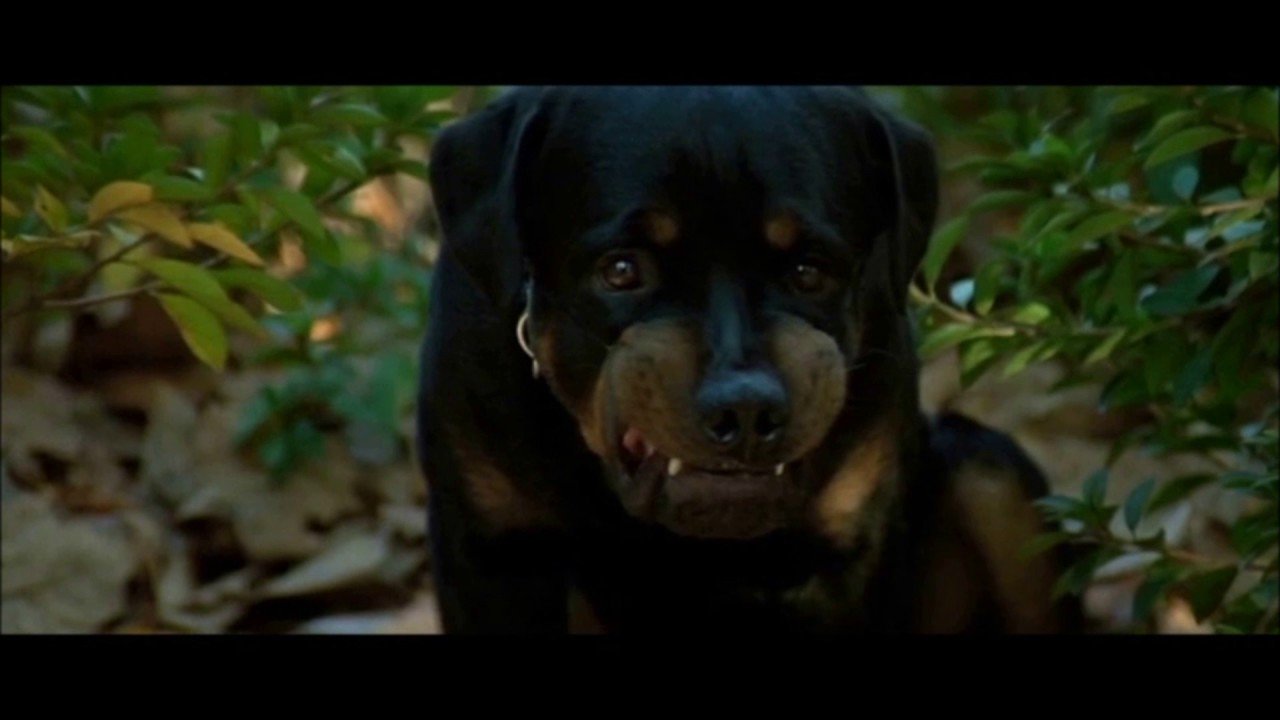 The acting in Madhouse is admirable, especially given the fact that this was lead actress Trish Everly's only foray into acting. I would be remiss if I didn't mention Morgan Most, who steals the spotlight in her dress shirt and nothing else. Bless her sexy long legs.
Madhouse isn't perfect, though, as it fumbles a few times. A certain chase scene that happens later on in the film plays more for laughs than scares. The jumbled editing also didn't help the scene. Secondly, the movie thinks it's hiding who the killer is, but honestly, it's pretty clear, to me at least, who is behind everything that is happening.
Still, even with a predictable ending, Madhouse manages to be engaging the entire way through, with a nice helping of gore, screams and beautiful ladies. What more could you ask for in an early 80s horror flick?
Impressive is one word to describe Arrow Video's Blu-ray transfer. The new 2K scan is damn impressive. The film looks clear, save for a few scenes where the focus is soft, but that, of course, is not the fault of the transfer. More often than not, the film is spectacular looking. The quality continues with the audio options of 2.0 stereo and 5.1. The 5.1 is a new mix, but I opted to stick with the stereo to keep things as close to original as possible.
The special features included on the Blu-ray are an assortment of interviews that run from 7 mins all the way up to 19 mins. You have an interview with Edith Ivey, who played the quirky landlord, an interview with director Ovidio G. Assonitis and finally an interview with cinematographer Roberto D'Ettorre Piazzoli. Also included is an audio commentary with The Hysteria Continues, an alternate opening title featuring the original title of "There Was a Little Girl" and finally a trailer to cap things off.
Arrow Video has gone above and beyond with this release. The 2K transfer is an eye-opener, and thankfully, the film provided is highly enjoyable. Check it out for sure!
SPECIAL FEATURES
Brand new 2K restoration from the original camera negative
High Definition Blu-ray (1080p) and Standard Definition presentations
Original Stereo Audio (Uncompressed PCM on the Blu-ray)
Optional English subtitles for the deaf and hard of hearing
Brand new audio commentary with The Hysteria Continues
Brand new interviews with cast and crew
Alternate Opening Titles
Theatrical Trailer, newly transferred in HD
Reversible sleeve featuring original and newly commissioned artwork by Marc Schoenbach
FIRST PRESSING ONLY: Booklet featuring new writing on the film
PRODUCT INFORMATION
Street Date: 06/13/17
Label: Arrow Video
Genre: Horror
Run Time: 92 mins
Number of Discs: 2
Audio: STEREO PCM
Year of Production: 1981
Director: Ovidio Assonitis
Actors: Trish Everly, Michael MacRae, Dennis Robertson
Territory: US
Language: English
Subtitles: English SDH