Welcome to Vol. 7 of Hump Day Happy Deals. For previous Happy Deals, check out the past entries.
This is going to be a big one folks, with new graphic novels, movies and action figures! Thanks to a quick trip to the States, I was able to pick up a bunch of stuff for my ever growing collection. So, let's get this Hump Day Happy Deals on…
Books
Bought for $7
Dawn of the Dead in graphic novel form! One word: Awesome!
Synopsis: When there's no more room in Hell, the dead will walk the earth. Four
mismatched survivors take refuge from a zombie plague inside a shopping
mall, and absolute terror ensues. This companion film to George A.
Romero's classic Night of the Living Dead now takes on new life in a
graphic novel adaptation by Steve Niles (30 Days of Night, Wake the
Dead) and new art star Chee (Wake The Dead).
Bought for $6
I only own a few of these comic books, so finding the graphic novel that puts six of them together, was a no brainer!
Synopsis: Get ready for a new look at the legend of Crystal Lake, as Jason returns in this volume collecting the first six issues of the hot new series! A beautiful young woman is found on the road to Crystal Lake, covered in blood and babbling incoherently about a monster who slaughtered her friends. Although her tale is eerily similar to a past legend of the lake, it proves to be unlike anything the locals have ever seen before.
– See more at: https://www.dccomics.com/graphic-novels/friday-the-13th-vol-1#sthash.RWDYCKul.dpuf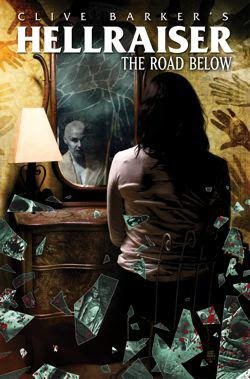 Bought for $10
I've been slowly picking up the Hellraiser Graphic Novels and The Road Below looks like it will be a great read.
Synopsis: Go back to Hell and experience Kirsty Cotton's first days as the new Pinhead!
Over
the past year, within the pages of Clive Barker's HELLRAISER, Kirsty
Cotton has gone from a human resisting the forces of Hell, to the ruler
of light in the darkest of places. Before her battle with former
Pinhead, Captain Elliott Spencer, she was called to New Orleans by a
holder of the LeMarchand Device — a woman trying to end a decades-long
family feud by any means necessary. Rising star writer Brandon Seifert
(WITCH DOCTOR, HELLRAISER ANNUAL) and breakout newcomer artist Haemi
Jang unite to tell the story of the first time Kirsty Cotton was called
to earth as the new Pinhead! This in-continuity tale reveals Kirsty's
first days in Hell, and how the road there is always paved with good
intentions.
Movies
Bought for $5
Honestly, I'm not sure if any of the movies, besides the first, is any good, but I figured for $5, you can't go wrong at $1 each.
Synopsis:
The Prophecy: The angel Gabriel comes to Earth to collect a soul which will end the
stalemated war in Heaven, and only a former priest and a little girl can
stop him.
The Prophecy II: Gabriel returns to try to destroy the human race he despises so much,
with the help of a suicidal teen and the opposition of the angel Daniel.
The Prophecy 3: The Ascent: The conclusion to The Prophecy Trilogy. Once again, Christopher Walken
returns as the Arch-Angel Gabriel. As the War in Heaven and on Earth
rages on, Pyriel, the Angel of Genocide, rises to power, intending to
destroy all of mankind. The only one who stands in his way is Danyael,
who was born of an Angel and a woman, but Danyael is unaware of his
purpose, until he runs into Gabriel, who has now become a human after
the events of The Prophecy 2, and is acting as his secret guardian. Now,
the fate of the world hangs in the balance as Danyael sets out to
confront Pyriel and finally fulfill his destiny.
The Prophecy: Uprising: A woman must protect an ancient manuscript from renegade angels.
The Prophecy: Forsaken: Allison, the new guardian to the ancient manuscript, continues to try to
protect it from another group of renegade angels bent on bringing on
the end of the world.
Action Figures
Bought for $30
A Nightmare on Elm Street Series 4 from NECA. Yes, one is pretty goofy looking (I'll let you figure out which one), but at least the other figure looks great!
Description: 1, 2 Freddy's coming for you…Just in time for the Halloween season comes 2 brand new versions of Freddy from our highly successful Elm Street collection.
For the first time ever from Freddy's Dead – we proudly present "Powerglove Freddy" complete with brand new head sculpt, powerglove right arm and removable hat.
Also from Freddy's Dead, we have "Fred Krueger: The Springwood Slasher" featuring the likeness of actor Robert Englund as he appeared as Freddy before the burns.
Presented in his human form with photo realistic portrait, gloved right hand, unburned left hand, and removable hat. This is how Freddy looked before he became the monster that haunts your dreams.
Read more: https://necaonline.com/40423/products/toys/action-figures/nightmare-on-elm-st-7-action-figures-series-4-asst-case-8/#ixzz2hFLIfzVO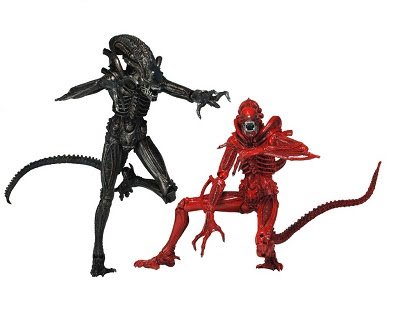 Bought for $30
The Aliens Genocide 2 pack, with a sweet looking red Alien!
Description: Based on the classic Dark Horse Comic series from the early 90′s
pitting 2 different classes of Xenomorph Warriors against one another.
The more common or traditional black-colored Xenomorph clashes with the
unique crimson red-colored Xenomorph in an Aliens Civil War.

Both Warrior figures feature over 30 points of articulation and stand
over 9″ tall. They include extending inner mouths, bendable tails, and
decoration that is exclusive and unique to this set and not available
anywhere else!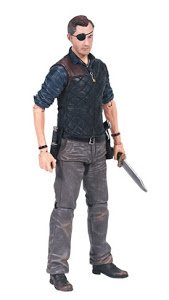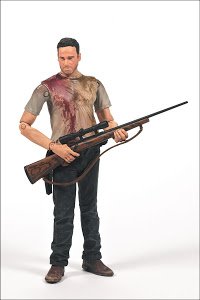 Walgreens had The Walking Dead Series 4 on sale for $10 each, so I picked up
the above three figures from that line (I couldn't find the Swat Zombie 🙁 ). I didn't
buy the Andrea or Carl figure, as I'm not a huge fan of their characters. Maybe if
they are still there come next month, I'll think about it… maybe.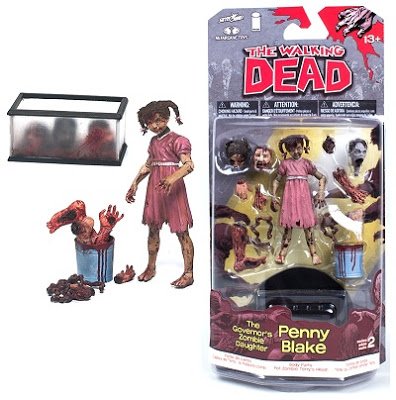 Bought for $14
Finally, I found this sweet The Walking Dead comic book based figure at
Toys R Us and thanks to a coupon for 15% off, I got her for a great buy.
The amount of accessories are fantastic!
Well that's all for now folks! This was definitely a big haul, with a lot of great finds! Let me know in the comments below if you found any great deals lately.