After tearing open The Devil's Honey and thrusting it gently into my Blu-ray player, I teased the play button for a bit and finally, after a few excruciating seconds, I jammed my finger on the button and subjected myself to the oddball pleasures of Lucio Fulci's attempt at a sexual thriller. Was the experience pleasurable or was I left unsatisfied? Well, to answer that, I say the crotch of my pants ain't wet for no reason!
Not since the sweaty, oiled muscled dude from The Lost Boys, and to a lesser extent Teen Witch, has a saxophone been so damn sexy. The opening of The Devil's Honey is something no one can prepare for. It opens with Johnny performing his hit sax solo, which sounds like a sax muzak version of 'I'll Be There'. Johnny is recording his new album, and watching him from behind glass is his girlfriend Jessica (the super sexy Blanca Marsillach), his agent, the sound guy, and a random girl we don't care about. Johnny needs a break, though, so Jessica hops into the recording booth to make out with him. However, she quickly changes her mind, but Johnny knows what she wants. Jessica wants a saxophone pressed up against her cooch, while Johnny belts out his hit song. Yep folks, this is just the opening scene.
The premise behind The Devil's Honey is not just to show off some supple flesh, but to show what love can do to an already unhinged person. You see, Johnny gets in an accident and dies (sorry, spoiler) and Jessica blames the doctor who treated him. The doctor, Dr. Wendell Simpson, happened to be going through some hard times at home; he's cheating on his wife with hookers, and she just won't catch a cab and fuck off. The pressure gets to him, and he ends up botching the surgery and allowing poor ol' sex-crazed Johnny to die.
Jessica isn't content with forgiving and forgetting, so she kidnaps Wendell and precedes to sexually torture him, thus making most viewers wish they could take his place.
That's pretty much the gist of The Devil's Honey, and you know what, it works. Blanca Marsillach is fantastic as the wacky doodle sexpot, and any scene she is in is mesmerising, most likely due to her being fully nude most of the time.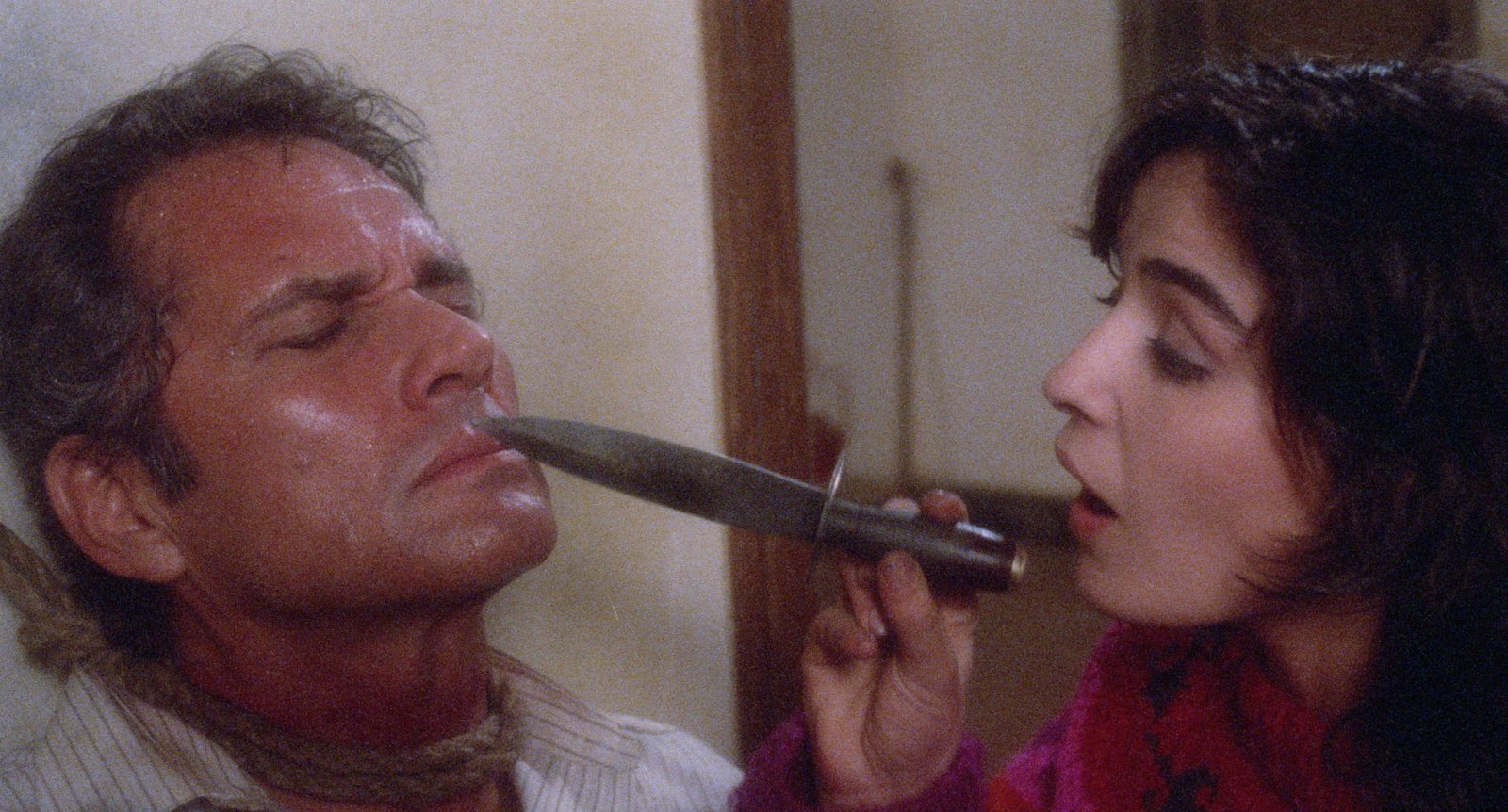 The music by Claudio Natili is also very enjoyable, with a rock tune showing up during the torture scenes that I really got a kick out of.
Those expecting the typical Lucio Fulci gorefest will be utterly disappointed as the film is almost bloodless. Still, the Fulci look and feel is very much present and as usual, Fulci puts in a quick cameo.
The Devil's Honey never feels boring, and that's mainly in part to all the oddball sex scenes and Blanca Marsillach's captivating performance. This is quite a departure for Fulci, but it ranks as one of his more coherent flicks.
Severin Films has lovingly restored The Devil's Honey with a solid transfer, that has only a bit of dust and debris present. As usual with these older films, heavy grain is apparent, which I personally love.
Audio is presented in both English and Italian LPCM 2.0. The English dub is often hilarious sounding, but there are no problems hearing everything. The same goes for the Italian audio, which can be watched with English subtitles.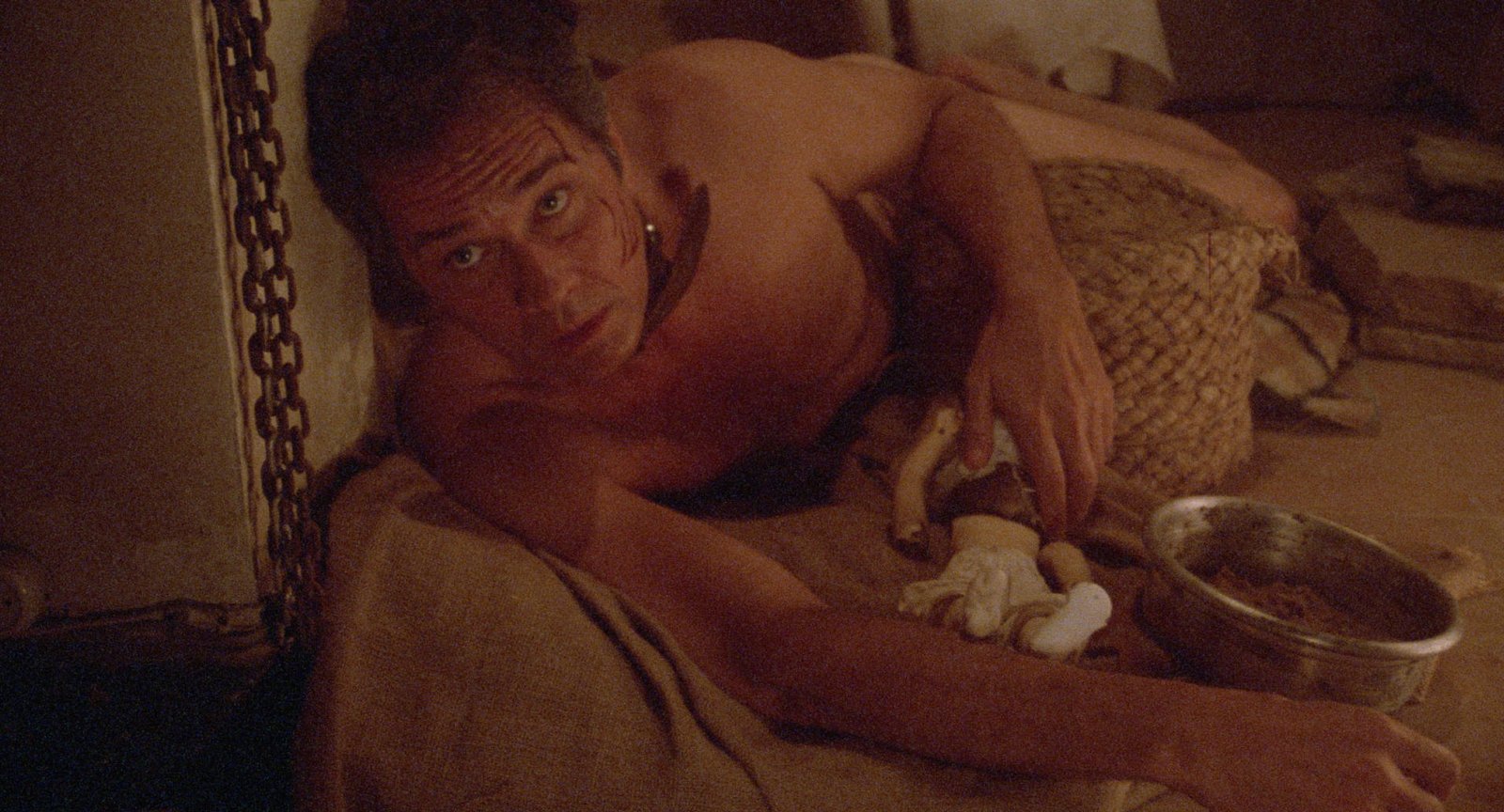 Extra Features are plentiful, with numerous interviews with several key cast members and crew. The interview with composer Claudio Natili was informative. Speaking of informative, the always enjoyable Stephen Thrower provides a lengthy talk about Fulci and the film. Rounding it all out is an alternate opening and a trailer.
I can see The Devil's Honey dividing people down the middle. One side will be disappointed at it not being a typical Fulci flick, whereas the other side will get a kick out of the unusually sexually charged shenanigans. I definitely fall in the latter half and highly recommend picking up this dirty gem.
Blu-ray Extra Features
The Devil's Halsey: An Interview with Actor Brett Halsey
Wild Flower: An Interview With Actress Corinne Cléry
Producing Honey: An Interview With Producer Vincenzo Salviani
The Devil's Sax: An Interview With Composer Claudio Natili
Stephen Thrower on The Devil's Honey
Fulci's Honey: An Audio Essay by Troy Howarth – Author of "Splintered Visions – Lucio Fulci And His Films"
Alternate Opening
Trailer